The Government has won a Dáil vote on implementing legislation which will limit access to indoor hospitality to those who are fully vaccinated.
The vote was passed with a margin of 72 votes in favour and 66 votes against.
The Government is hoping the legislation will be passed through the Seanad by tomorrow and come into force next week.
Many opposition TDs raised concerns over the legislation, describing it as "discriminatory".
"What we are doing here crosses a line that should not be crossed, in that we isolate, treat people differently and say to people that because of the order we have decided you will be vaccinated, we can discriminate against you," Labour leader Alan Kelly said.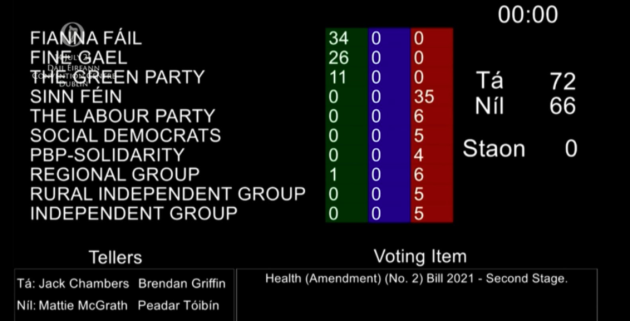 Minister for Health Stephen Donnelly claims the legislation will achieve the best possible balance between the return to normal life and public health warnings.