Sinn Féin is being criticised following its TDs left the Dáil before a vote to renew the Offences Against the State Act.
This vote involves extending the Special Criminal Court.
Sinn Féin TDs would usually abstain or vote against the court during this particular vote, but this year no Sinn Féin TDs vote was on record.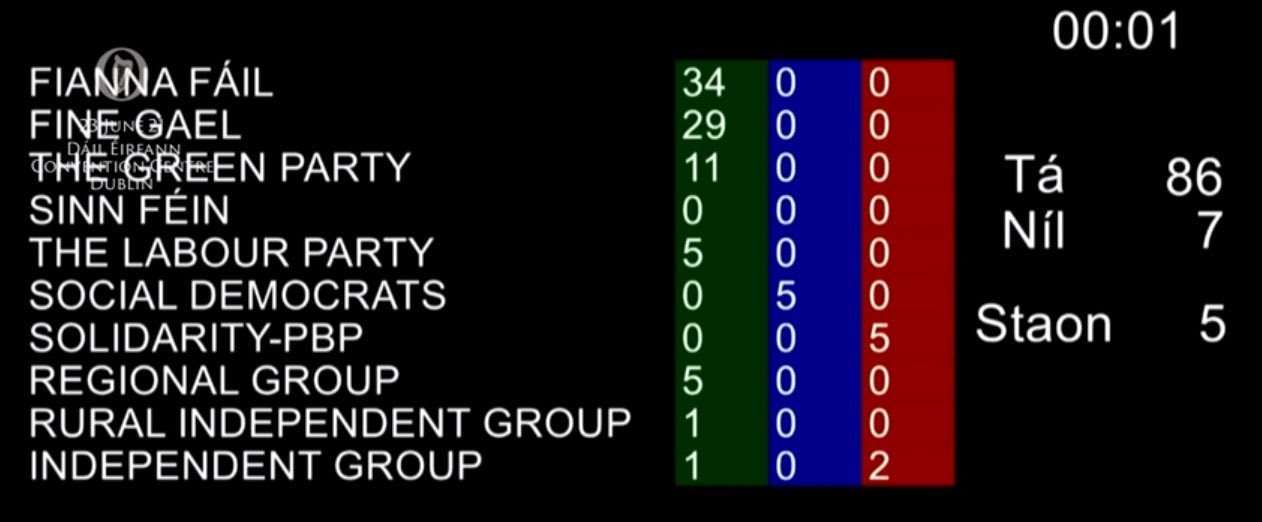 A Sinn Féin spokesperson said the party had made it clear during Dáil and Seanad debates that it would abstain the vote.
Sinn Fein TD Patricia Ryan said she and some other Sinn Fein TDs did not walk out of the vote on extending the Special Criminal Court.
She says she abstained and her vote is on record.