Health officials have confirmed a further 473 cases of Covid-19 in Ireland.
Thirty-four further deaths related to the virus have also been confirmed, occurring over the past five months.
76% of cases reported are under 45-years-old.
The county breakdown is as follows: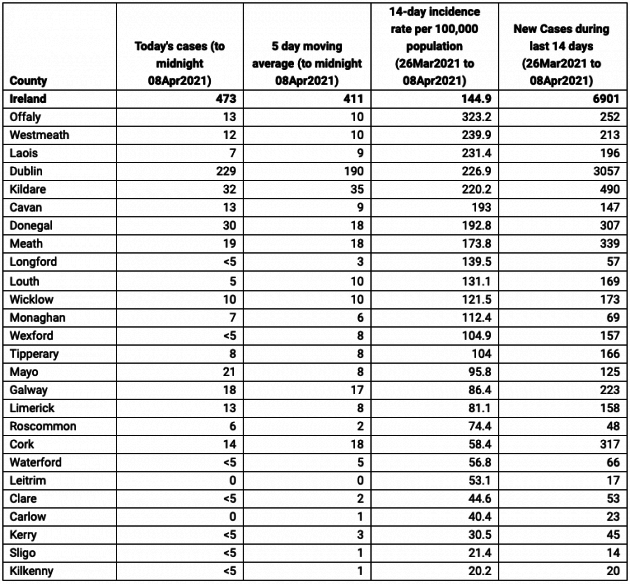 13.7% of the population have received their first Covid-19 vaccine, 5.7% are fully vaccinated.