Farmers have brought their protest to Dublin Port this afternoon having arrived in Dublin city centre yesterday in the latest demonstration over the beef crisis.
This is the second day of the protest, which brought traffic disruption in the city centre in the streets surrounding Leinster House and St Stephen's Green.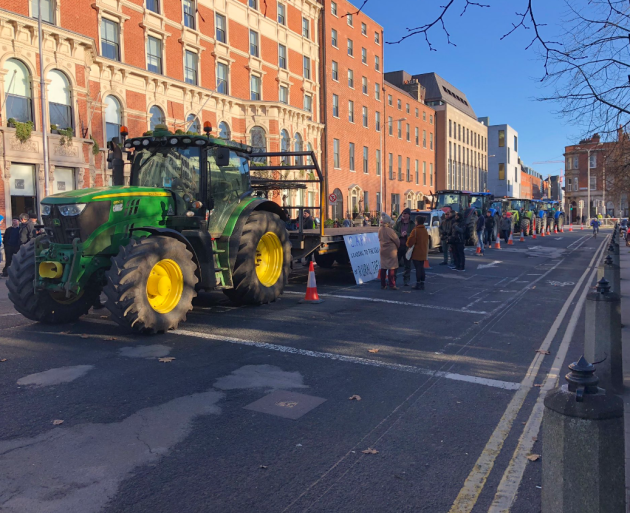 Dozens of tractors and protesters arrived in the Capital yesterday afternoon and remained over night.
The organisers of the protest, the Individual Farmers of Ireland, are critical of the deal reached with the government over beef prices last year after weeks of demonstrations by farmers during the summer.
-Noah Harte