This year has been one of the hottest on record, as the world comes to the end of a decade of "exceptional" heat, the World Meteorological Organisation has said.
The past decade, from 2010 to 2019, has certainly been the warmest in records dating back to the 19th century.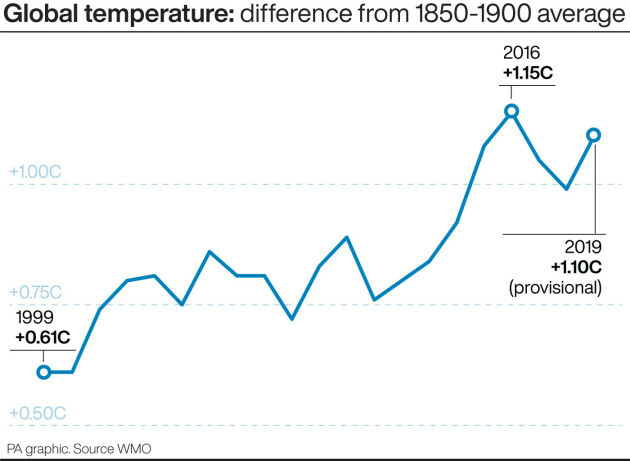 The past five years from 2015 have also been the hottest on record, the UN body said.
The WMO provisional statement on the state of the global climate also warns that sea levels are rising ever faster, ice is melting and "once in a century" heatwaves and floods are now becoming more regular occurrences.
-Noah Harte